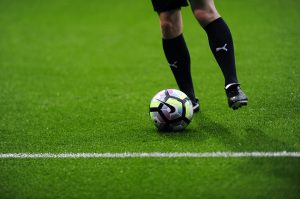 Welcome to footballnewsblog.co.uk! We are a football fan website aiming to provide relevant and up-to-date news from English Premiership, German Bundesliga, Italian Serie A, Spanish La Liga, Scottish Football and more!
Our mission is to keep you informed of all the latest results, fixtures, tournaments, must-watch events, tables, statistics, as well as offer informed match analyses, reviews and previews. At our website, you will find news on all the most important football events, followed by expert prognoses delivered to you by our great team of writers.
We are passionate about football and we want to share that passion with you!