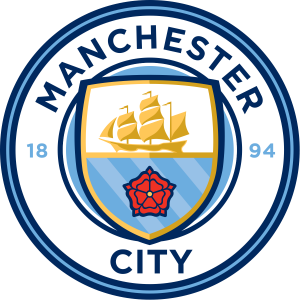 Yesterday at Old Trafford, we witnessed another great display of the Manchester derby during the Premier League. Manchester City proved that they are the best team in town by winning 2-1 against Manchester United. The long-lasting rivalry between the two teams makes this game one of the biggest football events in the UK this season. If you are trying to make some money from this year's Premiership, this is where you will get best value for odds.
Thanks to this victory, Manchester City opened an 11-point gap between them and United on the Premier League table, meaning that they are probably the next champions, the point admitted also by United's manager Mourinho, when he was asked whether the title race was over.
"Probably, yes. Manchester City are a very good team and they are protected by the luck, and the gods of football are behind them," said Mourinho.
On the other hand, Pep Guardiola's team has now become the first team to win 14 consecutive English top-flight games in a single season.
Guardiola was full of praise for his team, but his comments on the possible Premiership victory were moderate: "We are still in December. If we have 11 points when we play the second derby in April then maybe I will tell you that we have the title".
Guardiola added: "We won at Old Trafford again, that is why I am the most pleased and of course for the three points. We played good, with a lot of courage. I'm so satisfied."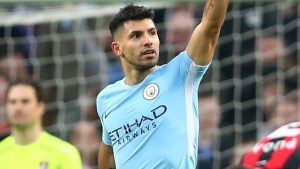 On 42 minutes, City took the lead, with David Silva scoring from close range. Two minutes into first-half stoppage-time, poor defending from Nicolas Otamendi and Fabian Delph allowed Markus Rashford to fire a shot past Ederson, leading to 1-1. Only nine minutes later, in the 54th minute, Otamendi made his amends by volleying past David de Gea from inside the six-yard area.
The most contested point of the match came in the 79th minute, when the big penalty in favour of United was overlooked by the referee. Whereas Mourinho argued that this incident could have resulted in a 2-2, Guardiola dismissed the assertion that United should have had a penalty.
The rest of the stats just demonstrate City's overwhelming dominance: 65% of possession, 14 shots compared to United's 8, and 10 fouls compared to United's 16.
It might be too early to say, but judging by the current state on the league table, as well as City's amazing performance so far, it is much more likely that they will win the Premiership than vice versa.
The next games for the two teams are taking place on Wednesday: City will travel to Swansea, and United will welcome Bournemouth.