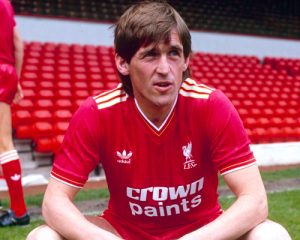 Kenny Dalglish has managed to inject a much needed sense of stability into a Liverpool side lacking precisely that prior to his appointment as manager. With Dalglish a legend in the eyes of many of the players and, of course, the Anfield faithful, he has inspired his side to great things on the pitch while remaining level-headed and in touch with what the club was capable of achieving.
Now, though, after leading his side to a 1-1 draw against Arsenal at the Emirates, with a late spot kick from Dirk Kuyt cancelling out a penalty kick from Robin van Persie just moments earlier, the Liverpool manager has decided to go back on this successful strategy. Dalglish, in fact, seems to have gone to the opposite extreme by branding his side the best in the world.
This may sound bizarre if you've watched some of Liverpool's struggles this season, but the Reds manager clearly believes that no other side is able to match his in terms of commitment and attitude. That's right, Barcelona and Real Madrid may have long and celebrated histories, Manchester United may well win the double this season, but it's Liverpool who deserve the label of best in the world in the eyes of King Kenny. Those following the sports betting might not agree.
While a little bit of confidence and belief in his team is a must for any manager, delusion is one feature that needs to be kept firmly out of the game. If Steven Gerrard can make a successful return for injury at the start of next season and Dalglish can get Andy Carroll and Luis Suarez firing as a duo up top, then maybe, just maybe, Liverpool can work their way back into the Champions League and along the long road to becoming champions in either England or Europe once again. Anyone looking at the in play odds won't be holding their breath though.
Until then, though, King Kenny would be better, for his own sake as much as anyone else's, keeping his mouth firmly shut and the Liverpool fans' and owners' lofty expectations realistically low.