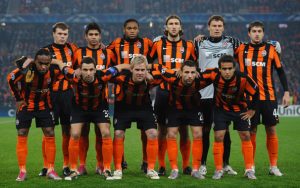 Barcelona are many people's favourites to win the Champions League this season and it is hard not to agree given some of the scintillating football they have displayed over recent years.
The Catalan side went out in the semi-final stages of the Champions League last season, as they were looking to achieve a miraculous repeat of the treble-winning campaign of 2009, but they looked back to their impervious best with some of the football they played against Arsenal in the last round. The Champions League promotions suggest they can go on to win the whole thing.
Barca face Shakhtar Donetsk in the quarter-finals and many fans have been quick to write off the Ukrainians, despite the fact they hammered Serie A giants Roma 6-2 in the last round and the statistics show they have won nine out of their last 10 Champions League games.
Also Shakhtar beat Barcelona 3-2 at the Nou Camp the last time they played there, so they should not be so easily discounted and anyone looking to bet on Champions League winner should remember this.
Pep Guardiola's side are facing a massive hectic schedule over the coming weeks, with the Champions League games fitting around vital La Liga matches, including one against Real Madrid, and also the Cop del Rey final against the same opposition.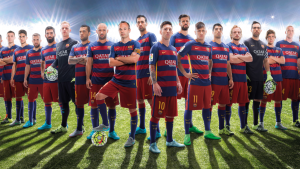 Indeed Barca could meet Madrid in the Champions League semi-finals if both teams are victorious, but one man who is not looking any further than the Shakhtar challenge is Spanish midfielder Pedro Rodriguez .
Speaking about his Barca team, he told UEFA.com: "I think the team is very good and hopefully we can achieve something beautiful again this year. But it's still early, it's hard to say."
The danger man the Spaniards will have to give their attentions to is Shakhtar's striker Eduardo.
The Croatian has scored four goals from only six shots on target in the Champions League this season and that sort of accuracy could seriously dent Barca's chances of victory.